Welcome to Simama General Dealers
SIMAMA GENERAL DEALERS
is engaged in the business of importation and distribution of commodities such as
fertilisers
,
sugar
,
maize
,
soya beans
,
tyres
and provision of
transport
and logistics for local and cross border routes.
SIMAMA GENERAL DEALERS' focal points are

Competitive pricing to customers due to best practice in procurement.
Strong access to distribution channels.
Superior product knowledge.
Good public relations and customer care.
Management expertise on commodity grains trade.
High staff retention rate due to better incentives. This in return increases their product.
Zeetex Tyres
Zeetex is an international brand that is very durable and suitable for all types of vehicles. They are multi-purpose tyres: whether you are driving on and off-road, high-way driving, heavy duty industrial operations, high speed driving, Zeetex is a very suitable brand. The moment you use ours tyres, you never regret your decision and most of all, you will be part of a new revolution.



Fertilisers
Fertilisers available for distribution are Urea and Compound D. We sell these fertilisers mostly at a large scale (selling in tonage) and also retaling (selling per bag/packet). Our fertilisers have been applied by millions of farmers across Africa and they have reported plentiful harvests throughout the season. Buy yours today and enjoy the results.



Sugar
Our Sugar, brand name ILLOVO, has had a very high demand especially in Malawi where our headquaters is located. There has been a need to expand our distribution to other nations all over the world especially in Africa but the demand has been quite high lately. For you to have a guarantee of never running out of sugar, we have provided you with an option of placing your order well ahead before it runs out. Be wise and gain an advantage over others.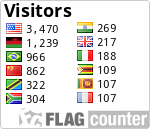 Poultry Manager Vacancy